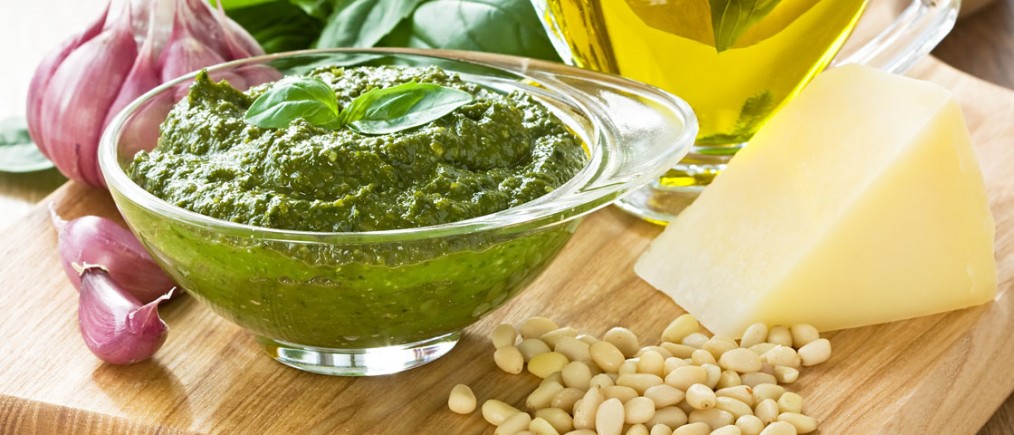 Greek Yogurt Pesto Sauce
Greek yogurt is a wonderful ingredient to use to add creaminess without extra fat to any recipe. In this recipe we mix plain greek yogurt with a flavorful pesto to make the perfect pasta sauce. Can be used on fish too.
Ingredients
1 cup prepared pesto (store-bought or follow recipe below)
2 containers Norman's Greek Yogurt, plain
1 pound/package of pasta of choice, spaghetti or fettuccini work great
½ cups toasted pine nuts, for garnish (optional)
Simple Pesto
1 cup herbs such as parsley and basil
2 cloves garlic
½ cup pine nuts
½ cup olive oil
1 teaspoon salt
½ teaspoon black pepper
Directions
Cook pasta according to package directions for al dente results.
While pasta cooks, prepare sauce.
Combine Greek yogurt with pesto.
When pasta is ready, immediately mix into the Greek yogurt pesto sauce.
Serve with grated Parmesan and/or toasted pine nuts.
Simple Pesto:
Process ingredients in a blender or food processor.
Store in the refrigerator in a sealed container with olive oil poured on top to maintain freshness and flavor.
Prep: 10 min | Cook Time: 10  |  Ready In: 20 min | Yield: serves 4
By: Joy of Kosher
Comments
comments