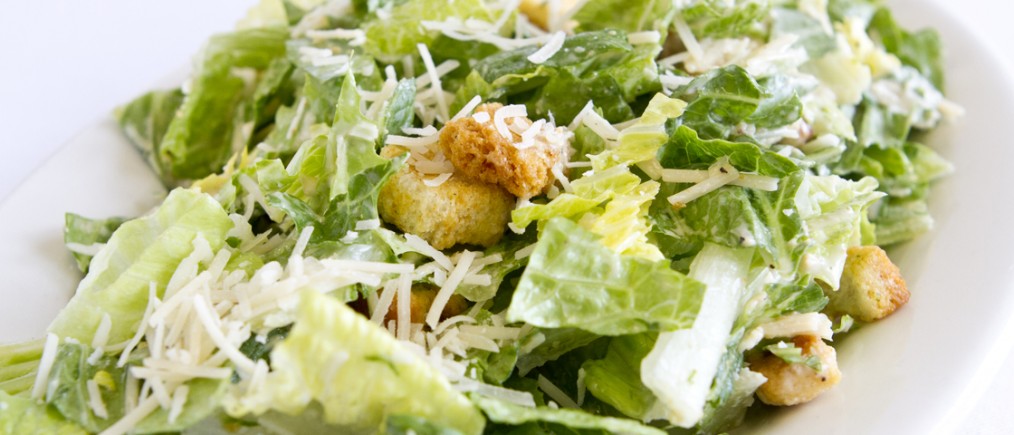 Greek Yogurt Caesar Salad
The Greek yogurt dressing is versatile and can be used as a dipping sauce on a vegetable platter. Double or triple the recipe to have this healthy dressing handy for an anytime salad treat.
Ingredients
2 heads romaine lettuce
1 pint grape tomatoes
2 cups croutons
1 cup grated Parmesan cheese, divided in half
1 cup plain Norman's Greek yogurt
¼ cup lemon juice or vinegar
2 cloves garlic, minced (or use Gefen frozen garlic cubes)
Pinch of black pepper
Directions
Combine romaine leaves, grape tomatoes and croutons in serving bowl.
Mix yogurt, lemon juice, garlic, black pepper and ½ cup Parmesan cheese.
Mix dressing into salad.
Top with remaining Parmesan cheese.
Prep: 5 min  |  Ready In: 5 min  | Yield: serves 6-8
By: Joy of Kosher
Comments
comments