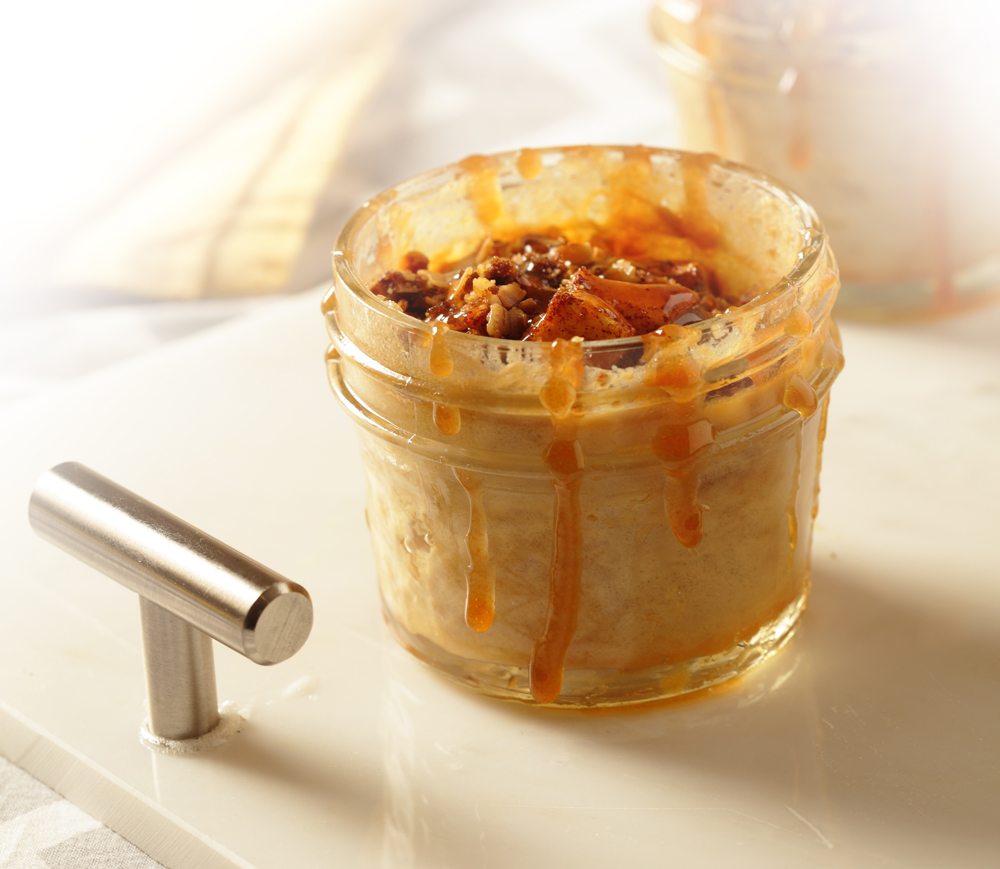 Dulce de Leche Cheesecake with Oat Crumble
The wholesome ingredients in this cheesecake (protein from Greek yogurt, along with oats and apples) will make you feel full…but there's still ample sweetness to so no one will feel like they've missed out on dessert…and with only 15 calories per teaspoon, the crumble on top is an apt finishing touch to a satisfying and guilt-free indulgence.
Ingredients:
Cheesecake
2 (5.3-ounce) Norman's Light Dulce de Leche Greek Yogurts
2 eggs
1 tablespoon flour
¼ cup sugar
1 tablespoon cornstarch
Oat and Apple Crumble
¼ cup quick cooking oats

¼ cup flour (whole wheat is ok)

¼ cup brown sugar

2 tablespoons melted butter or 3 tablespoons melted whipped butter

1 teaspoon cinnamon

1 teaspoon vanilla


1 apple, peeled and finely dicedDirections
Preheat oven to 350ºF.
In a blender, combine yogurt, eggs, sugar, and cornstarch. Blend until smooth. Pour into ramekins or mini mason jars, filling a little more than halfway (the cheesecake will rise). Bake for 25 minutes. Refrigerate.
In a baking dish, combine all crumble ingredients. Bake for 40 minutes. Top cheesecake with crumble. You can serve this with cold cheesecake and warm crumble, or refrigerate entire dessert and serve at room temperature.
Yield: serves 8
By: Victoria Dwek
Comments
comments