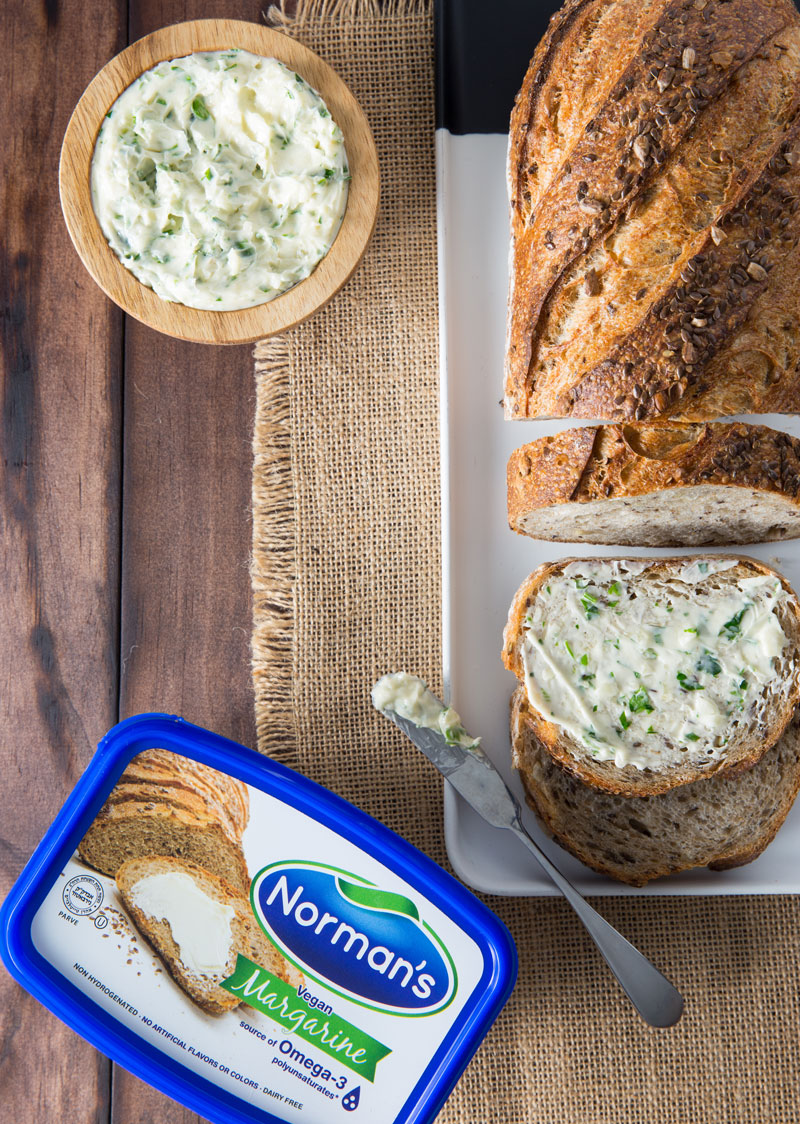 Dairy Favorites Now Just as Tasty in Parve with Norman's Dairy's Vegan Margarine
The healthier alternative to butter with no trans fat and loads of Omega 3.

Rutherford, NJ – Move over butter! The answer to all your pareve problems has just arrived on refrigerator shelves with Norman's Dairy's new Vegan Margarine. The nation's leading innovator in the Cholov Yisroel market has ventured into non-dairy territory with the new butter alternative that is sure to have your taste buds confused. Vegan Margarine boasts loads of Omega-3 and Omega-6, no artificial flavors, no trans fat, and it's dairy and gluten free to boot!
Vegan margarine is perfect for using at a fleshig meal, as a spread, on garlic bread, and as a butter substitute. "When you keep kosher, products like the margarine are welcome because many favorite dairy dishes are prohibited at meat meals. For example, one cannot use butter with mash potatoes or corn on the cob, and even a simple sandwich after eating meat becomes difficult because butter and cream cheese cannot be used," explains a company spokesman. "The current margarine offerings are bland and not that tasty, so we are providing a creamy non-dairy option that actual tastes delicious. This way all your favorite dairy recipes can be recreated with a non-dairy substitute but still taste appetizing. Our taste testers weren't even able to differentiate between the dairy butter and Vegan Margarine we presented to them."
The new Vegan Margarine reinforces Norman's leading role in the Cholov Yisroel and dairy alternative industry. Committed to providing the highest quality products, Norman's is the only Cholov Yisroel brand that has their very own facility fostering great innovation, and allowing for vigilant quality control and high kashrus standards. In addition to the margarine, Norman's yogurt products include – Low-Fat, 80 Lite, and Poppers in an extensive range of delectable flavors. Norman's Greek yogurt lines include Greek Original, Light, Creamy Blends, Kids, Stackers, and Pro+ and are available in all kosher supermarkets around the country.
Comments
comments