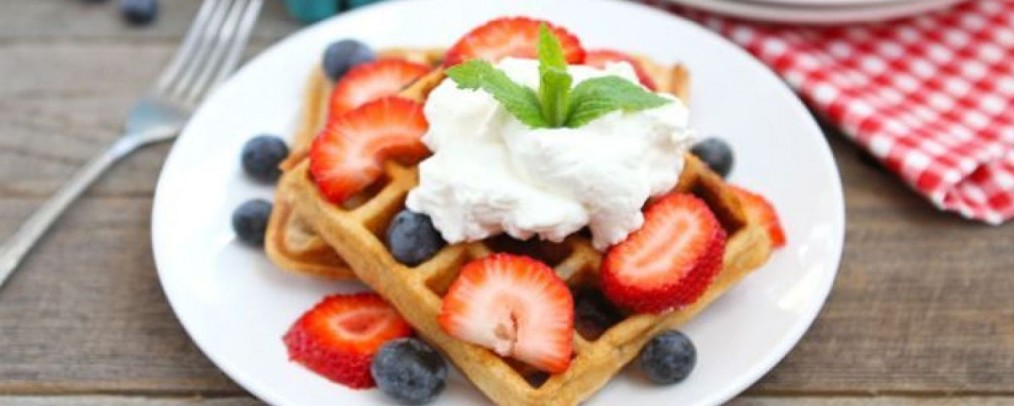 To Many Yogurt Fans, It's All Greek
You know Greek yogurt is having its moment when an artisan in Brooklyn is making it from an old family recipe, downtown mixologists are using it in a cocktail and chefs are pairing it with fried brussels sprouts and green cauliflower.
In 1988, when the Likitsakos family opened their busy Greek market on the Upper East Side, they sold their own house-made yogurt. "We strained it overnight, like in Greece," said Vicki Likitsakos, one of the owners. "People went crazy for it. It had a cult following." Though they did not call it "Greek yogurt," it was, undeniably, traditionally Greek.
They still sell it, with honey or laced with garlic, as the classic Greek dip, tzatziki.
Then came the national brands like Chobani and Fage, made in upstate New York. Specialty stores stocked designer brands like Brown Cow and Straus Family Creamery, and small local dairies started selling their Greek yogurts in farmers' markets, sometimes made from goat or sheep milk.
Last fall, Trader Joe's organic house brand came in a seasonal pumpkin flavor, like instant guilt-free pie filling. And Norman's, a new kosher brand from New Jersey designed for the ultra-Orthodox, has six flavors, four of which are also kosher for Passover.
Thickness is the defining factor of Greek yogurt, which is strained to remove excess whey, giving it a higher protein content (and price) than regular yogurt. Some companies shortcut the process by adding powdered milk protein, starches and gums. Look for plain yogurt with a label that lists only milk and active cultures as ingredients.
Several marketing analysts, including Todd Hale, the senior vice president for consumer and shopper insights at Nielsen, a global research company, say Greek yogurt represents more than $2 billion of the $6 billion yogurt market, with sales of the Greek style having increased 53 percent for the year ending in early February.
Homa Dashtaki's White Moustache brand represents a minuscule part of the boom (if it is measured at all), but it is already attracting a following. "At least I don't have to explain what Greek yogurt is," she said.
The name of her company refers to her father's mustache. Goshtasb Dashtaki, an Iranian immigrant, taught his daughter to make yogurt when she was growing up in California. She recently set up shop in the Salvatore Brooklyn ricotta plant in the Brooklyn Navy Yard, producing a thick, ultrasmooth Greek yogurt that almost suggests sour cream. It comes plain, with honey and walnuts, and with walnuts, mint and raisins. She makes an unstrained Persian-style yogurt, plain or with minced shallots. Her yogurts have been on the market about a month and are sold in seven-ounce glass jars at Bklyn Larder, Saxelby Cheesemongers, Kalustyan's and Gastronomie 491.
Takeout yogurt stores, which only recently began serving yogurt fresh, not frozen, have started offering it with savory ingredients, a direct challenge to the American sweet tooth.
Pinkberry, the huge frozen yogurt chain, is scheduled to have fresh Greek yogurt counters at all of its stores by April 1, where it will offer not just fruits and nuts as accompaniments, but also tomatoes, cucumbers, basil and olive oil. "America may be accustomed to sweet, but elsewhere it's often savory," said Ron Graves, the Pinkberry chief executive.
As an ingredient, Greek yogurt is "indulgent and easy to use," the chef Brad Farmerie said. When whisked in and gently heated to thicken and flavor a sauce or soup, it does not curdle like regular yogurt.
"It imparts a balance of richness and acidity and carries flavors well," Mr. Farmerie said. He puts it in several dishes at his downtown restaurants, Saxon & Parole and Public.
And at Saxon & Parole, Naren Young, the cocktail director, and Masahiro Urushido, the bartender, have a drink called the rum and raisin, something like a lassi, which is mixed with Greek yogurt, dark rum, Licor 43 (citric and spicy), cinnamon and honey syrup. Though it has no raisins, its flavor imparts that eggnoggy rum-raisin character.
The Spanish chef Luis Bollo uses Greek yogurt as a bed for fried brussels sprouts and green cauliflower at his restaurant Salinas in Chelsea. Chicken is coated with it before being dredged in panko for baking at Little Owl in the West Village. It's curried, frozen and spooned onto lamb carpaccio at the Pass in Houston.
At David Burke Kitchen in SoHo, Greek yogurt is served in place of sour cream on baked potatoes, something a home cook can copy. But be sure to dust it with coarse sea salt to make it extra-trendy.
http://www.nytimes.com/2013/03/20/dining/to-many-yogurt-fans-its-all-greek.html?module=Search&mabReward=relbias%3Aw%2C%7B%222%22%3A%22RI%3A16%22%7D&_r=0
Comments
comments