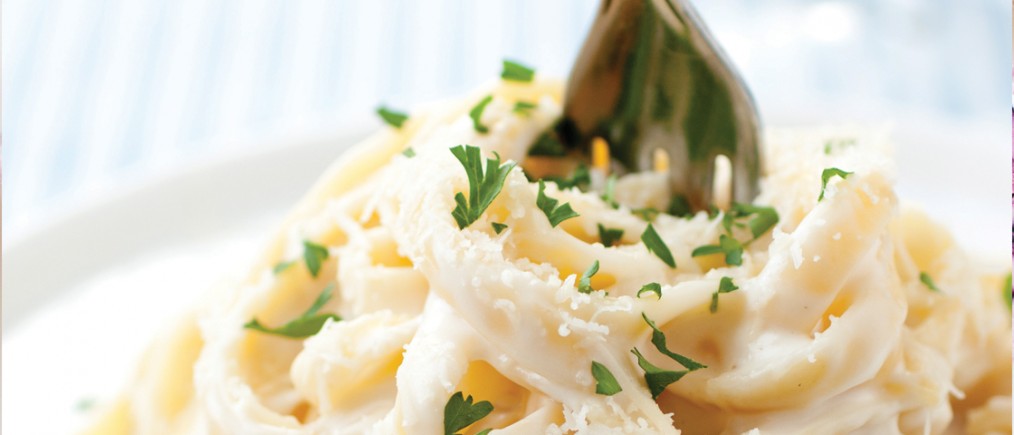 Skinny Alfredo Sauce 
Want a big bowl of creamy pasta? Although this sauce will need a tiny amount of butter to cook the garlic and give the sauce a base of flavor (Pam just doesn't do it), you can double the rest of the sauce without doubling the roux. You can serve the sauce either oven roasted spaghetti squash (bake the whole squash in the oven until it's golden and soft, about 50-60 minutes) or julienned zucchini (julienne and microwave for 3 minutes).
Ingredients
1/2 teaspoon butter
1 garlic clove, crushed
1 tablespoon flour
1/2 cup milk
1 (6 ounce) container Norman's plain Greek Yogurt
1/4 cup parmesan cheese
Pinch of salt
Directions
In a small saucepan, melt butter over low heat. Add garlic and cook until smooth. Add milk and continue to whisk until thickened.
Whisk in Greek yogurt and parmesan chess and cook until warmed through (do not overcook or bring to a boil or the sauce will get clumpy). Serve over spaghetti squash or julienned zucchini.
Yield: serves 2
By: Victoria Dwek
Comments
comments