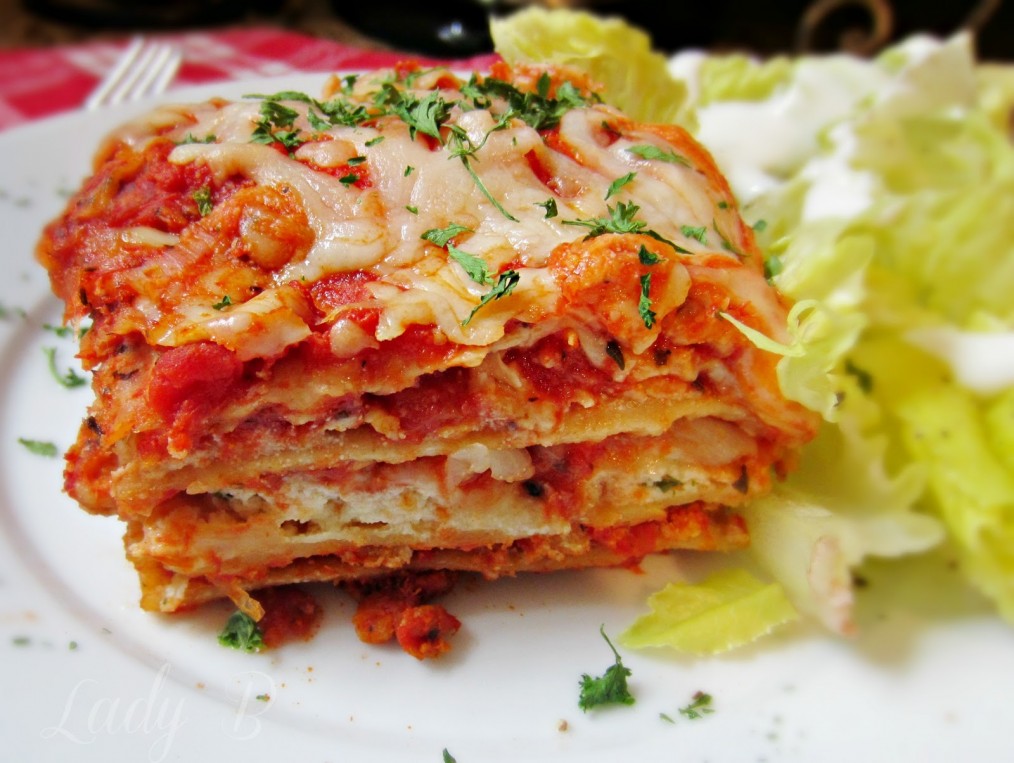 Lasagna Primavera
With the perfect balance of a creamy texture mixed with zero fat and enough protein to keep you full, it seems like breakfast was invented just for Norman's Greek Yogurt. But Norman's Greek isn't just perfect for a healthy breakfast or quick, filling lunch- it's also extremely easy to incorporate into recipes for dinner. Many traditional milchig recipes can be made with Norman's Greek yogurt at a fraction of the calories and sugar, but still with the same great taste.
Ingredients
2 Cups Carrots, Shredded
2 Cups Yellow Squash, Shredded
2 Cups Zucchini, Shredded
2 Cups Norman's Plain Greek Nonfat Yogurt
1 Teaspoon Each Oregano & Basil
1/2 Teaspoon Thyme
1/2 Teaspoon Salt
1/2 Teaspoon Pepper
2 Eggs
2 Cups Mozzarella Cheese Shredded
12 Lasagna Noodles, Cooked
1-32oz Jar Pasta Sauce
Directions
Preheat oven to 375 degrees f. Using a large mixing bowl, fold the vegetables, 1 cup mozzarella cheese, herbs, salt, pepper and eggs into the yogurt. In a 9″x13″ pan place a couple of tablespoons of sauce on bottom, spreading evenly.
Place a layer of noodles in the pan, top with half of the vegetable filling, then half of the sauce. Repeat for the second layer. Finish with the remaining noodles and cheese. Bake covered with foil for 1 hour. Remove foil for the last 10 minutes for cheese to brown. Serve warm.
Comments
comments